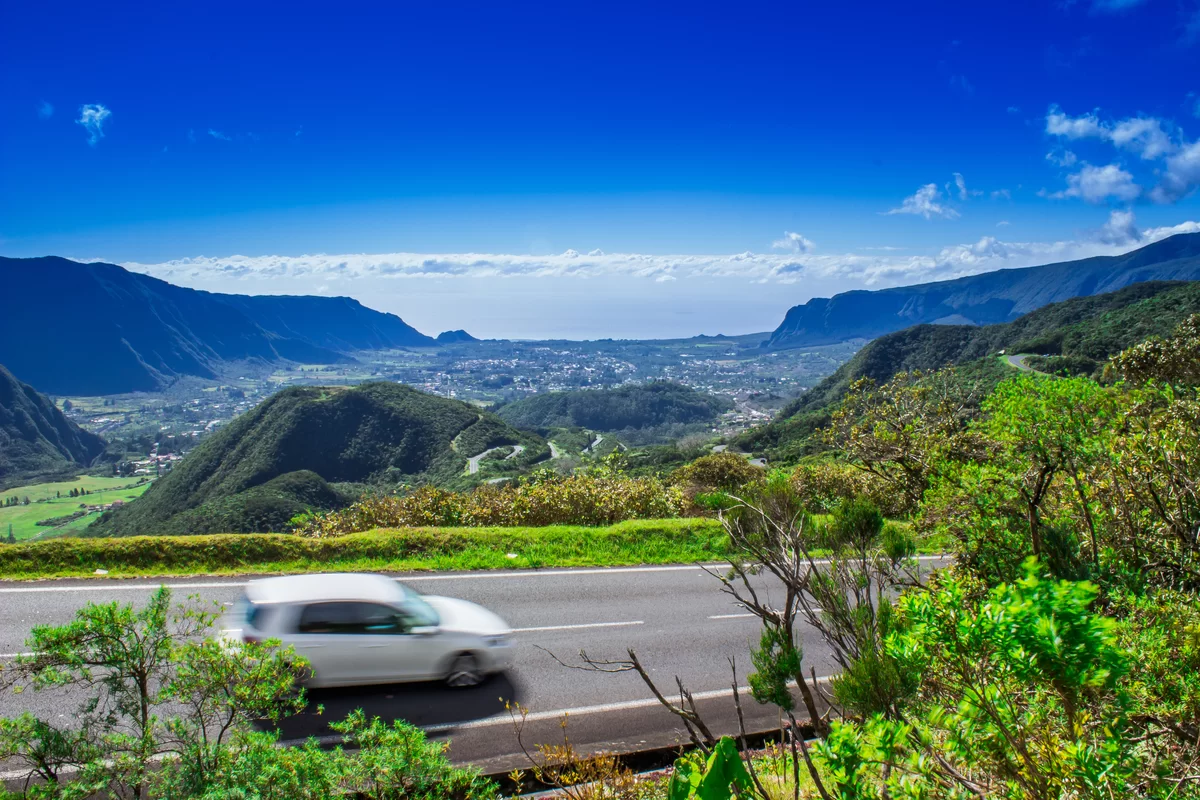 IT'S BUSY AROUND HERE!
When you come to the island, you want to get in everything that you can in a day's itinerary. That's natural. After all, you spent significant resources getting here – making your travel plans, packing, and departing from the mainland to come to an island paradise that's the marvel of visitors from around the world!
But getting the most out of your St. Thomas visit is easier said than done.
Busy Coastal Highways
If you're entering at some of the common points around Cyril King and Charlotte Amalie, the capital city of the island, one of the first things you're going to see is somewhat congested traffic and a lot of activity around a coastal highway that fronts busy residential and commercial sectors of the city.
That can be challenging for tourists who are here for the first time, and really didn't anticipate what it was going to be like. That's what we've heard from some first-timers, and we can see why.
Getting Around
So how do you zip through the lines and get the best scenic views and experiences as you motor around St. Thomas?
The answer is simple – you go with a guide, with a company that operates tours here every single day, and knows the lay of the land extremely well.
That's part of why we set up these high-quality tours of the island – because we knew that people were looking for a way to get an advantage in dealing with traffic, parking issues, and more. Experienced travelers know that this phenomenon is more and more of a concern anywhere around the world, as some of the top tourist areas develop and become discovered by a growing number of travelers.
Style and Luxury
That's not all we offer, either…
As we take you on the 'St. Thomas express' so to speak, helping you to avoid the bottlenecks and problems that frustrated travelers are experiencing when trying to plan these trips themselves, we're also taking you around in style, with attractive high-end vehicles and in comfort with adequate air conditioning and luxury features.
We would say that in some ways, we're a little bit like a limousine company in that our vehicles are luxurious places to rest and relax while you see the sights.
Our drivers are talented and experienced, and know how to get you around in the most efficient ways.
Both of those things are important when you're taking a trip to St. Thomas and as we said, that talent and experience helps us to help you to get around some of the biggest problems that people face when they try to tour around here. It's simply busy – because people have figured out what a great destination this is. But with our help you can beat the crowds and enjoy a top-class vacation in the Charlotte Amalie/St. Thomas area.
Back To Blog