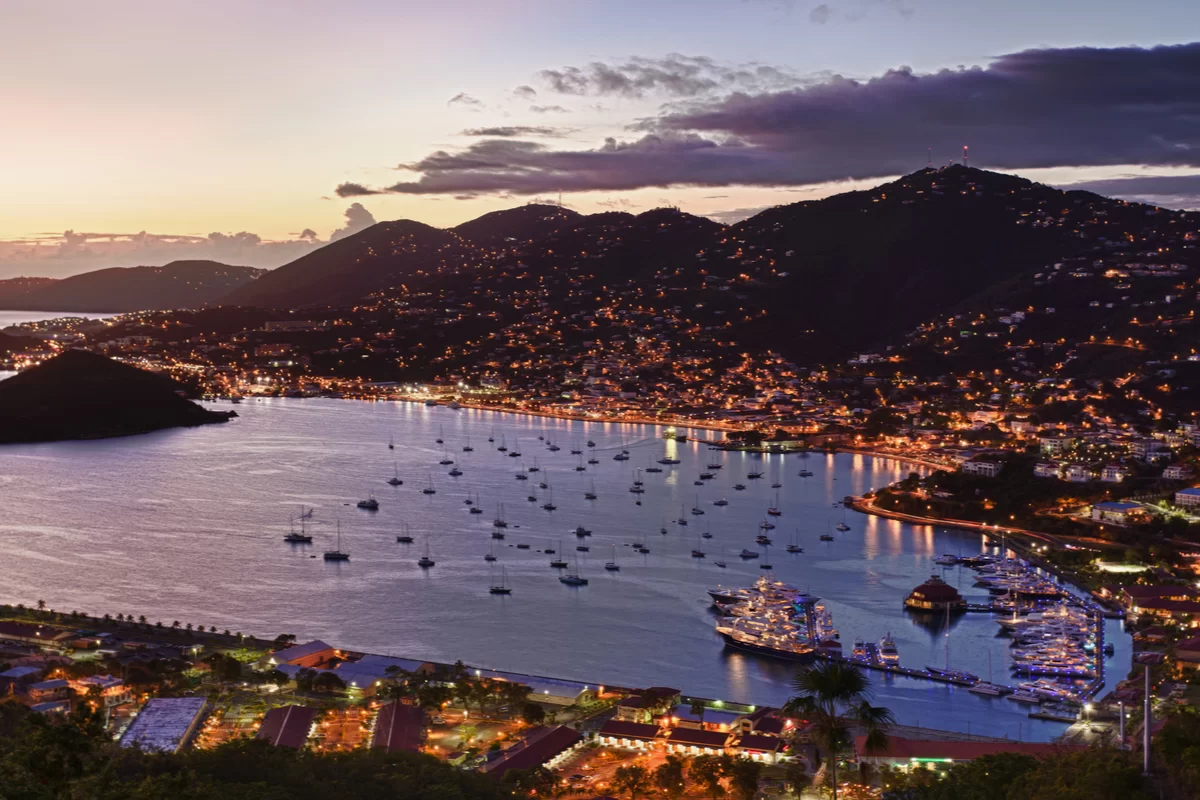 MORNING, AFTERNOON, EVENING BLUE
How do you describe the beauty of St. Thomas?
It's a question we ask sometimes, because as much as we might wax poetic about the scenery over here, we really can't fully do it justice…
There's just a grandeur to the surroundings that's hard to put into words. But at the same time, we want to let people know what they can expect as they tour the island. Wanting to have that expression and connection to an audience is natural, and we do take time to explain this type of thing to potential travelers.
Eternal Blue
In the maze of color that pops out at you, whether you're here in person or looking at pictures, you'll see the brilliant and amazing blue of the sky, and the serene blue of the water. They're perfect together!
Both of these make a tremendous visual impact on the scenery around these impressive island waterfront communities. But again, there's a lot more to it than that. You'll get different scenes at different times of day, in different areas of the island. That's where we come in, ushering you around St. Thomas and Magen's Bay beach and everything else in style and comfort.
Helping You Travel
When it comes to creating the best tours and itineraries around St. Thomas, there are a lot of logistics to think about. There are also different categories of logistics. On one hand, there's having adequate transportation and all of the resources you need to make your itinerary happen.
A whole other category of logistics has to do with the local climate and natural cycles that we're talking about when we discuss the average day on the island. As we have built up our experience over time, we're better able to help people plan to catch these scenic moments that occur here at St. Thomas, and to explore all of the wonder of the island and its environment.
With that in mind, get in touch and we will help you come up with a plan to cover the waterfront and achieve what you want to experience here at St. Thomas! Our business model provides you with an easy way to book, plan and access your ideal trip, with authentic knowledge of the local area, comfortable and convenient transportation, and much more. Take a look at our web site for more on what we offer here nestled in the beautiful St. Thomas island community.
Back To Blog