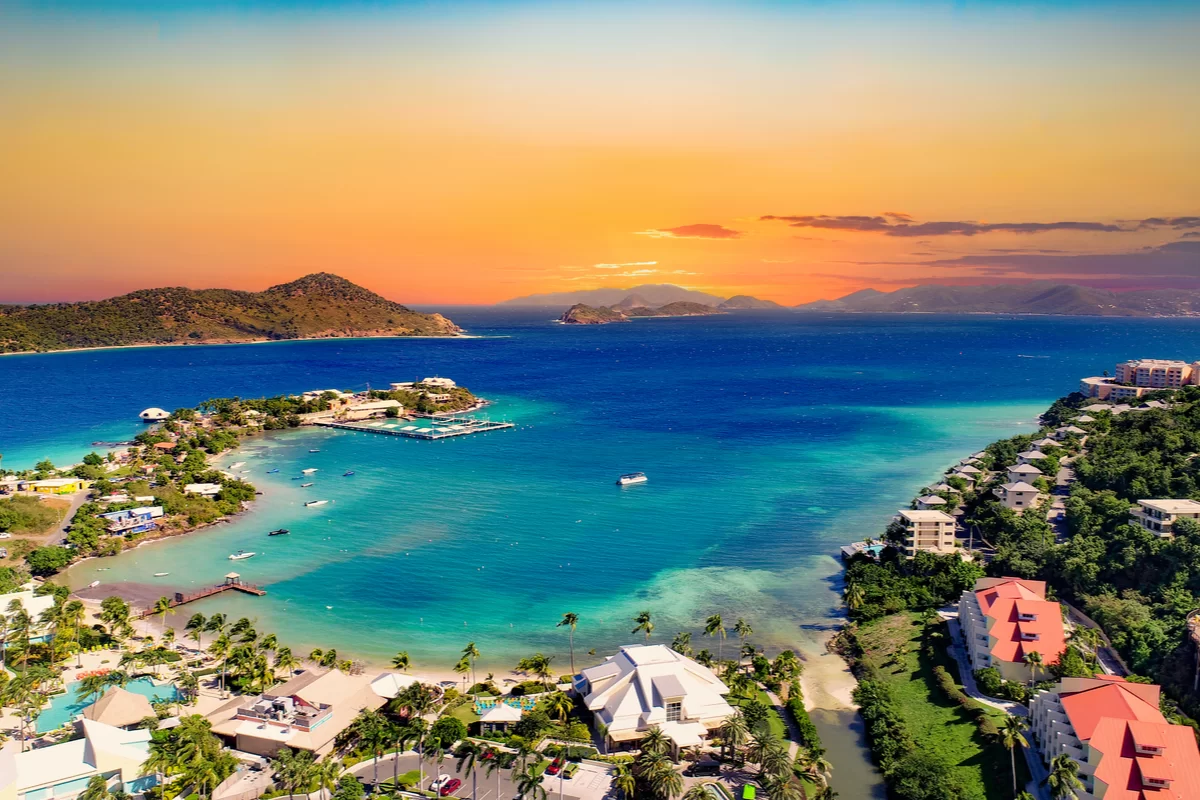 THINGS TO DO IN ST. THOMAS
St. Thomas in the Caribbean Sea is filled with sun-soaked adventures and timeless activities for you and your friends or family. It is one of the Virgin Islands, and a population of around 51,000 makes up about forty-eight percent of the overall Virgin Islands inhabitants. From snorkeling, boating, and kayaking, as well as long walks on the beach and bicycling, there's something for everyone. Listed below are a few of the many exciting excursions and activities you can do while vacationing in the tropics.
Enjoy the Beaches
What's surrounded by water and sandy all over? The best beaches in the world. St. Thomas offers many beautiful beaches for relaxation and fun, including Magens Bay Beach, which National Geographic listed among other publications as the most beautiful of its kind. Others include Lindqvist Beach, Brewers Bay, and Sapphire beach. Secret Harbour and Honeymoon Beach are local favorites to watch the sunset paint gorgeous pastels all over the sky.

Enjoy Duty-Free Shopping
Are you trying to stock up on Christmas presents for the family? Enjoy duty-free shopping all over the island. The duty-free allotment is 1600 dollars per person, including children. So a family of four can take back $6400 in duty-free shopping. Some of the best places to shop include downtown Charlotte Amalie, Havensite Mall, Red Hook, and Yacht Haven Grande. At below-market prices and no sales tax, it's no wonder that many vacationers spend a day or two enjoying the best shops the island has to offer.
Take in the View
In St. Thomas, you'll find some of the gorgeous views of anywhere around. With Mountain Top and Drake's Seat, you'll find a breath-taking panoramic view of the islands from the observation deck. Rumored to be true that British privateer Sir Francis Drake, commissioned by Queen Elizabeth I herself, has used this spot to spy on the Spanish Fleet in what is now called Drake's Passage. At the height of 1500 feet above sea level, Mountain Top is rated by National Geographic as the top ten views in the world. Take in the spectacular view of all twenty islands of the US and the British Virgin Islands.

Come Back Again
Don't visit just once! Come back and visit again. With taxi services all across the island, family-owned and operated business JS Miller Taxi and Tours can help offer you the trip of a lifetime. Please visit our website for information on all tours and taxies.
Back To Blog