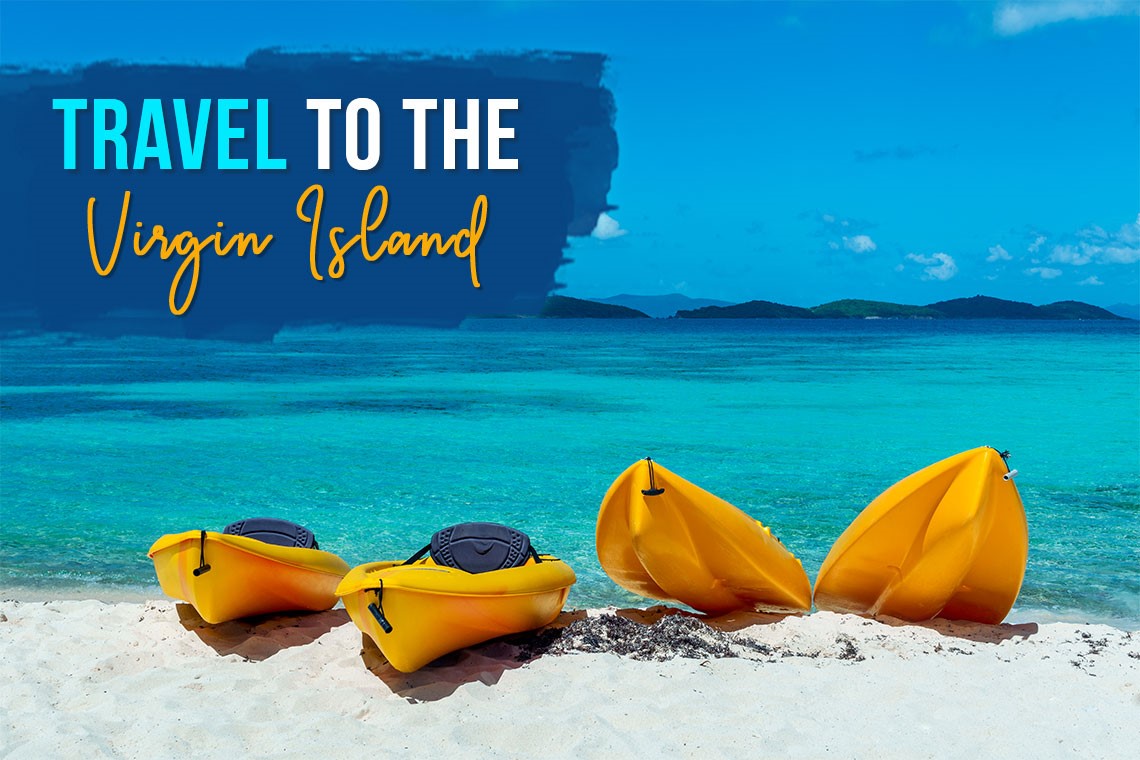 Things To Know Before You Travel To The Virgin Islands
If you're planning a tour to US Virgin Islands, you've made a great choice! This stunning Caribbean destination offers everything from pristine beaches and crystal-clear waters to historic towns and islands filled with tropical wildlife. But before you travel, there are a few things that you need to know to ensure that your trip will go smoothly and stress-free.
We've gathered some important information and travel tips you must acquire before traveling to US Virgin Islands.
So, dig in!
1.
Decide On The Island -
St Thomas Tours
Or St. John Sightsees
First, it's important to decide which islands you want to visit. Each island has its own unique impression, activities, and attractions, so you must pick an island that suits your travel style.
Popular options include St. Thomas, St. Croix, and St. John, but other lesser-known islands, such as Water Island and Hassel Island, might be worth checking out if you want some quieter beaches or fewer crowds.
2.
Pack Your Bags And Be Ready For The Trip
Once you've picked your destination, some practical considerations are essential for any trip. You'll need to pack the proper attire for the weather conditions on your selected islands (generally hot and humid temperatures year-round) and any other necessary gear or personal items that make your stay comfortable.
Don't forget to take all your necessary travel documents like ID cards or passports; it's always best to check these files before your trip just in case they need renewing!
3.
Private Taxi Service At St. Thomas Airport
On your trip to the Virgin Islands, your plane will most likely land at St. Thomas airport because its modern airport serves as a major international hub for travelers from all over the world. St. Thomas is one of the most popular tourist destinations in the Caribbean, with its stunning beaches, huge mountains, and sunny skies.
After landing at the airport, you can opt for a private St. Thomas taxi service to travel around the island. These private taxis are convenient and reliable transportation options at affordable prices. Moreover, At St. Thomas airport, you'll find our private taxi operators available to navigate the island's winding roads and steep hillsides.
Whether you're traveling in a group or independently with just one phone call, you can arrange a taxi to pick you up directly from the airport and take you to your accommodation in St. Thomas or any other island.
In A Nutshell
With some planning and proper research, your trip to US Virgin Islands can be an exciting adventure – full of fun experiences and lasting memories.
If you are searching for a private taxi in St. Thomas, book JS Miller taxi. From adequate air conditioning to comfortable seating, JS Miller Taxi and Tours make your Virgin Island tour a world-class experience.
So enjoy yourself, relax, explore all the beautiful islands, and have an amazing time on this incredible vacation!
Back To Blog