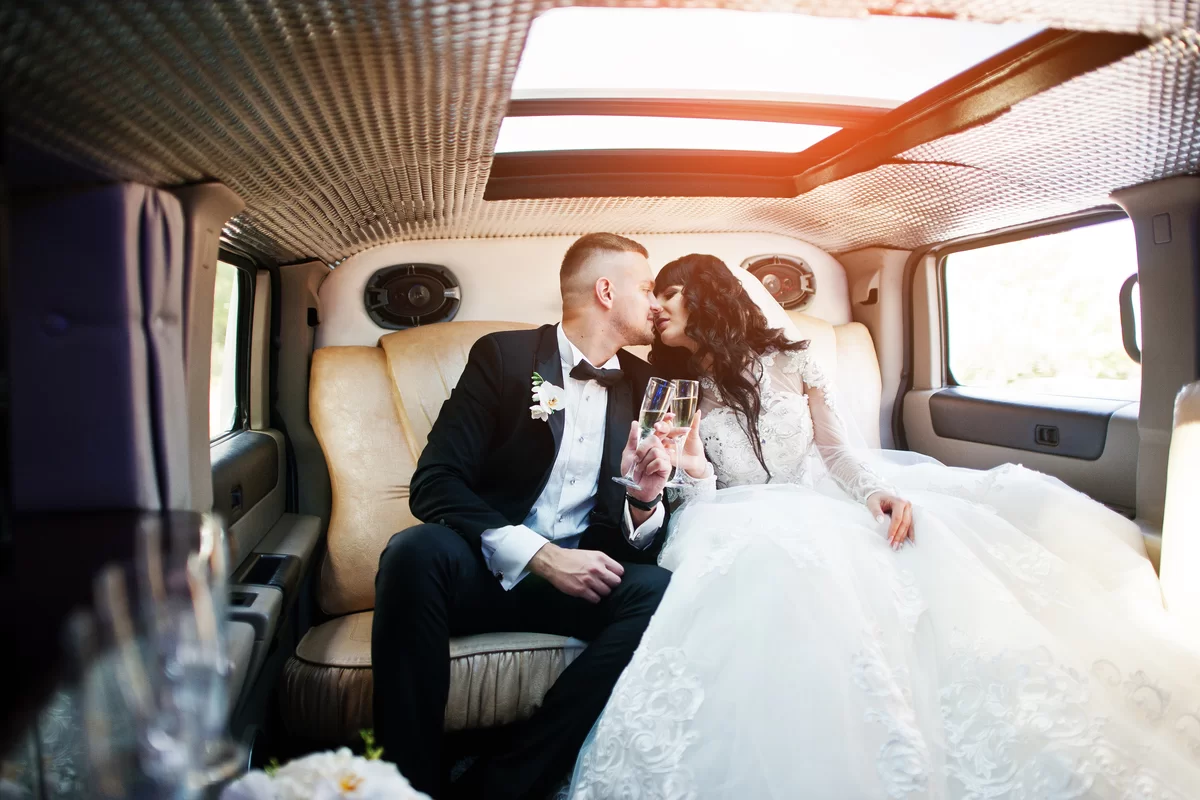 WHY YOU SHOULD RENT A LIMO FOR YOUR WEDDING DAY
Have a wedding ceremony coming up in the St. Thomas area? Using a limousine is one of the most popular ways to arrive at your wedding and enhance your special day. Whether it is a way to come to your ceremony in style or becomes the getaway car for the couple after the wedding, a limousine is a romantic way to get your new life started. If you are uncertain about renting a limo for your special day, we have a few reasons why you should:
You get plenty of space.
A limousine provides you with enough room for all of your guests. With the amount of space inside a limo, the bride will have enough room for her wedding dress and train. The bride will also be able to ride along with her parents comfortably and her bridesmaids, which will give everyone some alone time and moments of privacy before the events.
You travel in luxury.
If there is any day appropriate for going over the top, it's for your wedding. A limo will let a bride feel like a princess and will give her the chance to relax in luxury. Our chauffeurs will pick you and your wedding party up in style. With our limousine service, you will arrive at your wedding ceremony stress-free.
It looks beautiful in photos.
One of the most lasting things at a wedding are the photographs. A professional photographer will utilize the limousine within the photos, including shots of arrivals and departures. A limo is a fantastic backdrop. Not every day you ride in a luxury vehicle, and not every day you get married. So why not choose transportation that goes right in line with the memories you are about to make with each other.
It's a safe choice.
Not only is a limo luxurious, but it's also safe. Limousines allow the bride, groom, family, wedding party, and guests to enjoy the ceremony without worrying about sober transportation. You will have a designated driver for all of your wedding events, which will allow everyone to relax and have a good time.
Weddings can feel exhausting, and it's a wonderful way to end a long day knowing you have a luxurious ride to your hotel. You and your spouse can enjoy your night together, knowing that you are safely arriving at your hotel. Not only that, you can have peace in knowing your guests are safe too. If you are planning a wedding in St. Thomas, choose JS Miller for your transportation needs.
Back To Blog